Where Guerrilla Marketing mainly focuses on how content is received, content marketing refers to the heart of the message itself.
To inspire you, we asked 12 businesses what online or offline content marketing tactics they implemented. Here is what they said:

David Adeler
Walk-throughs with Webinars:
The most recent content marketing we've done is in the form of webinars that detailed how our service works and how we came up with the idea which worked well because it gave us to the opportunity to showcase the benefits customers can receive and also allows for a more personal experience where they get to know me a bit better. One of the benefits of successful content marketing is providing useful information to users that helps inform their decisions and during the webinar, customers are able to direct their questions straight to me and I think people appreciate the opportunity to have conversations with business owners and provide owners with feedback.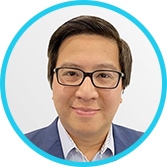 Dennis Vu
Great content marketing is all about providing visitors something that they're looking for. In our case, we searched for what our customers are searching for. We realized that a lot of them don't want to know the best company that provides a product like ours. Instead, they want to see a comparison of the best competitors in the game. With this in mind, we created articles such as this one.
Our aim is to create objective comparisons of the tools that our customers want to know more about and give them a good reason to try ours instead. Of course, the only way to make this happen is to test out the tools on our own (instead of just taking bits of others' writing) and write an honest review. So far, this approach worked really well because not only is it getting us more organic traffic, but we're also seeing actual leads come in from the blog instead of our landing pages. My recommendation for everyone who wants to create great content is to start from the reader and dig deep to find out what they really want to consume.

Natalya Bucuy
We're a B2B live chat customer support company. We provide customer service to our client's customers. Our clients are small businesses from various industries. The challenge of our marketing campaigns has been to provide useful, valuable content to our customers as well as to readers who might potentially become customers. The content has to be both specific enough and general for small business owners to enjoy. The topics we cover on our blog and discuss in our social media posts include technology, small business operations, employee and customer experience, and, most recently, ways to cope with the pandemic.
Recently we saw some great success with the blog article we posted, How to Stop Procrastinating by Winning the War in Your Brain.
This article was a bit different from the content we normally produce because it really dove into behavior psychology to explain and help readers with procrastination, a behavior with which many struggle. The article brought increased traffic to our website as it attracted readers with its simplicity, clear explanations, and precise tips to overcome procrastination. We also created a post on Reddit discussing the topic ever further and linking to the article. Moreover, we wrote additional spin-off articles to dig deeper into the topic, a move that resulted in additional readership, more traffic, and even converted leads!

Aqsa Mirza
Compiled a book of our clients' testimonials – before after journey
Our company experimented with compiling loyal clients' testimonials in a book. They were not the average testimonials but the powerful, genuine testimonials which had the power to connect to clients on an emotional level. The language, tone, and voice everything was according to our clients' persona. Additionally, they explicitly stated their problem and the difference they feel after availing of our services. The team members gave this mini-book instead of business cards in conferences and other PR functions. That mini-book does not cost us much but gives the boon to our business. It is a practical way of gaining potential clients' attention as this extensive testimonial builds trust.

Stefan Smulders
Here is a piece of content which we wrote recently and which does a great job at engaging our target audience.
This is a simple listicle when you take a glance at it, but it's actually more complex than that. We show our customers what they came for (LinkedIn prospecting tools) but we don't pitch our product directly. We show them examples of modern hacks since this is a platform that keeps changing on a monthly basis. Finally, we give multiple approaches to the same issue, giving options to everyone who wants to learn from these bits of actionable advice. You can learn from this content and apply the knowledge you gained immediately. I think that's the most important element of great content marketing.

Brian Valentin
I'd like to highlight just one of our successful content campaigns. We have a real estate agency client in Amelia Island, FL. Amelia Island is an upscale community north of Jacksonville. One of our most successful pieces of content has been an 'Ultimate Guide to Living in Amelia Island' — this piece was created as part of pillar/cluster content all about buying a home and relocating to the area. The thing is Amelia Island Real Estate's website is competitive with the likes of Zillow, Trulia, and Realtor — often outranking them for real estate searches.
The blogs and informational posts on the other hand were not as competitive. This content marketing piece, along with the clusters that went with it have proven extremely successful. Although written in 2018, the piece still regularly gets clicks and shares. Over the last 3 months it has been clicked over 1300 times, and more importantly has led to 25 goal completions (we track contact us and form submissions). The other thing is the only external marketing we have done with this is some minor social media sharing and promotion.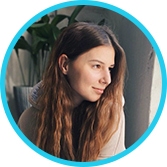 Adelina Karpenkova
We at Joinative are focusing on content marketing as our major marketing approach. As people know little about native advertising (and we offer native ads agency services), our primary goal is to show our clients what this approach allows them to achieve. While we've been successfully reaching and educating our audience with our blog, we also decided to create the series of free ebooks that will help people better understand the concept of native advertising.
Our first ebook called 'Native Advertising Introductory Guide' appeared to generate way more interest than we expected. What's most important, we noticed that people downloading the ebook usually either contacted us directly or responded to our follow-up emails. By conducting this first test, we were able to evaluate the interest in the topic and will use these insights to plan our future lead generation campaigns.

Neal Taparia
I'm Neal Taparia. I founded Imagine Easy Solutions, a software company I grew to $20M in revenue and sold, and I also served as an executive at Chegg, an NYSE public company. I'm currently incubating a new company Solitaired, where we tie classic games to brain training.
We turned our gaming platform into a medium for content marketing. With content, it's increasingly hard for brands to stand out with the sea of information being published everyday. We started working with organizations to develop games where they could engage their audience in new ways.
With Money2020, we created a game that highlighted their speakers on the cards of a solitaire game. It was a hit, with a ton of repeat usage and social media chatter. We've subsequently done this with other brands as a way to stand out, all with great success.
It turns out, everyone wants a little distraction during the workday to play a game.

Itamar Blauer
I'm a strong believer of using video as part of a content marketing strategy due to its transparent nature, as well as its ease of consumption. For an agency client of mine, I helped them strategise an ideal service page, whereby they would embed an explainer video at the top of the page. This strategy helped to increase engagement metrics, and it almost doubled the average time on site. They have since begun utilising more video content on their different service pages, as well as embedding relevant videos on blog pages. The use of video has not only improved the overall UX of the client's website, but also allowed them to get more qualified leads to their business.

Jeff Neal
When we started our eCommerce journey, our content focused on the health benefits of roaches. This was decent content. But it attracted people who already knew they wanted roaches as feeders for the reptiles. We then made a pivot with our content strategy and started writing care guides for popular reptiles like bearded dragons and leopard geckos. These care guides brought in a whole new group of people that were unaware they could buy roaches online. When they discovered our content, they then discovered they could buy from our store, which led to a 36% bounce rate, and a whopping 10% eCommerce conversion rate. Here's our Google Analytics.
So finding content that indirectly helps our customers was a great win for our content strategy.

Alistair Dodds
As a marketing agency, we wanted to get the word out about our animated 3D modeling services. We created a 3D model of a walking t-shirt down a catwalk before walking onto a client's eCommerce store product page. We then used Facebook and Instagram ads to micro-target fashion brand marketing directors and managers.
The campaign brought in over 150 inbound inquiries with 43 resulting in paid animated template productions. And all from an ad spend of less than $500!

Scott Cassidy
Pastilla
After working with Price Schools for about seven months, we saw some nice improvements to their enrollment numbers. We knew that social media marketing was working great for them. We also discovered that ads featuring a promotional video that we shot were far more effective than any static image. Families were not only more prone to clicking through the video ads, but those that clicked through were also more likely to contact the school. So we worked with the school to create a music video; The students wrote and recorded the song, and we showed up and filmed it, and then edited it for release. The primary video lived on Facebook and YouTube to allow the school to share it however they saw fit. We also created 15 and 30-second cuts that we were able to use in social media ads on Facebook and Instagram.
Those ads then led to a landing page that hosted the music video, next to a new family contact form. Their ideal family is pretty specific; k-12 students, Christian, local to South LA, and making at least $70k. So we could target their ideal audience pretty directly on social media. This helped us increase new student leads by 70% during that quarter and increased their student body from about 160 students to 220. The school was previously near closure at around 145 students, so this campaign really affected the school's ability to continue operating.
More and more companies are realizing that content is and will remain the KING! Without content, all other marketing efforts fail or suffer greatly. What format businesses use (text, voice, video) and how they deliver it (paid, owned, or earned) will determine if they succeed or perish.